VOTE | NC REALTORS® Elections Open TODAY!
It's time to elect the 2024 NC REALTORS® officers, including president-elect, finance and budget committee members, an issues mobilization committee member and NAR directors. Voting will occur online from today, August 21, 2023, to 11:59:59 P.M. on Thursday, August 24, 2023. Only REALTOR® members in good standing and Association Executives are eligible to vote. Visit ncrealtors.org/elections to review voting instructions, detailed candidate bios and our Elections Q&A.
---
Legal Q&A | Can I write an offer on my listing for a buyer when their agent is unavailable?
QUESTION: A buyer came to an open house I recently held on my listing. In response to my question, the buyer indicated that he had a buyer agent who was out of town for the weekend. After viewing the home, the buyer told me that he was very interested in the property and insisted on making an offer on it right away. I advised him that I represented the seller, not him, and he said he understood that. I then assisted him in filling out an offer using the Offer to Purchase and Contract, taking care not to give him any guidance on the terms of his offer, and his offer has been accepted by the seller. The buyer's agent has now accused me of violating Article 16 of the REALTOR® Code of Ethics for dealing and negotiating with a party who had an exclusive relationship with another REALTOR®. Have I done anything unethical?
Don't waste time stressing over forms, disclosure or landlord/tenant law. NC REALTORS® has free, unlimited access to the NC REALTORS® Legal Hotline. Call 336.294.1415 or email legalhotline@ncrealtors.org for quick resolution, so you can return to your clients and your business.
 
 
---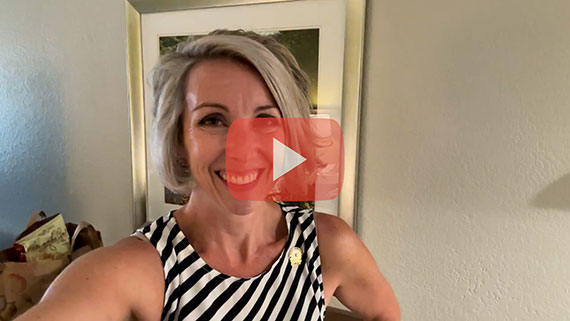 Let's Talk Appraisals with NC REALTORS® President Leigh Brown
NC REALTORS® members, mark your calendars! Your 2023 NC REALTORS® President Leigh Brown will be speaking at the next NC REALTORS® Appraisal Section Membership meeting during our virtual September meetings on September 13 at 3pm. She is eager to hear from YOU about what is happening in the appraisal world and she will share her insights from DC and beyond. The discussion will cover an array of topics such as data collectors and what can be done to help protect the appraiser population. Conversations like this help us work together towards a better future for our industry. Don't miss out on this opportunity to learn and collaborate! All members are invited to attend!
Register »
 
 
---

Join the NC REALTORS® Housing Foundation Board of Directors
Are you a community-minded leader who cares about housing affordability? Do you have a passion for helping others? Then, we need your leadership on the NC REALTORS® Housing Foundation Board of Directors. Are you ready to answer the call? Apply by September 30 >>
---
Discover the secrets of ChatGPT for real estate professionals
Join the Paperless Agent on Tuesday, August 22 at 12PM for a free, brand-new training that offers the opportunity to learn about ChatGPT and how it can serve you in real estate. With seven of the best ChatGPT workflows and prompts, discover how to save time, eliminate boring tasks, and even get listings. Never used ChatGPT before? No worries! The training will demystify this powerful tool and provide you with a straightforward and simple breakdown of how it works and how to use it. Using ChatGPT, you can create marketing that sellers will love in just minutes, find follow-up opportunities, avoid the #1 ChatGPT mistake most people make and eliminate writer's block for listing descriptions, bios, subject lines, and more. Don't miss this opportunity to make ChatGPT your superpower. Register »

Paperless Agent is part of our REALTOR® Partners Program, an exclusive benefits program for NC REALTORS® offering discounts on the products and services you use most. Sign up to receive our Partners Newsletter and be the first to know of special offers and program savings. Sign me up »
 
 
---

Working with clients who speak a different language? NC REALTORS® can help!
Accommodating clients who speak English as a second language or who are unable to speak English at all comes with a unique set of challenges, especially in a heated market. Thankfully, NC REALTORS® can help. Here's how:
Do you speak a foreign language? Follow the simple instructions in this video to update your languages on your ncrealtors.org Member Profile so potential clients can connect with you.
Need help communicating with a client who speaks a foreign language? Use our Find a REALTOR® search to locate an NC REALTOR® who can help you connect with your client and translate forms. Select the language needed under "Multilingual REALTORS®." Think of the referral opportunities! Start your search »
---

Interested in running for office or working on an election campaign?
NC REALTORS® is partnering with the National Association of REALTORS® to offer candidate training to anyone who is interested. The training will be held via Zoom on August 21 and 23 from noon to 2:30PM. Please register here to attend. Click here to read more about what is included in the training.